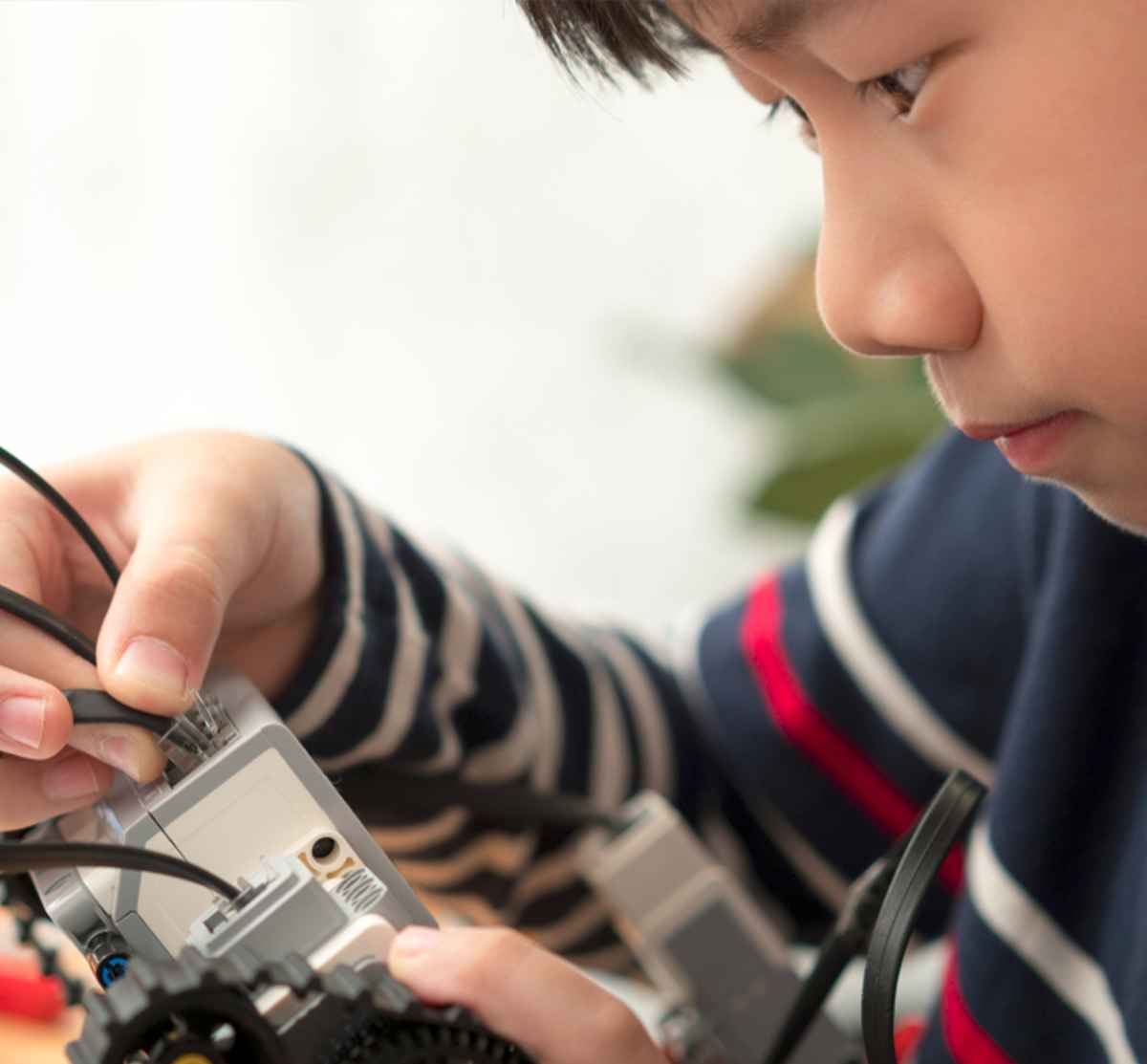 Hands On Learning: What, Why, How – Everything Explained
Want to nurture your child's creative brain? Looking for a way to enhance your young learner's focus and see him excel? Introduce the concept of hands on learning in your child's life and empower his imagination and knowledge. Read to know all about hands on learning to motivate your child to study better.
Hands On Learning: Boost Your Child's Learning Pace
Can you teach a toddler to walk without getting them practising? Or, can you teach someone to dive without going underwater? Is it possible to ask a child to build circuits without actually making in front of him? Is a book enough to teach such skills? Of course, no! This is when hands on learning comes into play.
Hands on learning is the creative way of teaching a concept or skill to your child practically, rather than explaining him about it theoretically. For example, children might learn ordering numbers better by using "stairs linking blocks" as compared to the written concept. The term "hands on" is hence, used to involve children in physical activities to understand the concepts better.
Not just easier, it makes studying more fun and interactive. It has been scientifically proven that teaching a concept practically builds a strong foundation for higher education rather than just telling children about it and forcing them to cram.
Why Adopt Hands On Learning in Child Education?
If you want to reap the benefits of practical learning, you can implement some of these pointers
Hands on learning testifies the actual purpose of education to children
Children who are taught this way are better learners than those who don't
With hands on learning, children use their senses and are more dedicated to finish the given task
Engaging all five senses in learning also makes students more interactive and explorative
Such children are more excited to learn new things and have a better attention span
This not only enhances the knowledge but also increases the concentration level and memory retention power
It also allows the child to learn from real-life experiences and get better critical thinking & decision making skills
How to Promote Hands on Learning at a Young Age?
If you want to reap the benefits of practical learning, you can implement some of these pointers
Asking kids to solving problems as a part of math class
Completing a lab experiment as a part of a science class
Building circuits or working machines as a part of a tech class
Recreating a historical document or artifact as a part of history class
Writing a creative story, poem, or essay as a part of English class
5 Spectacular Hands On Learning Tools
Some of the best hands on learning tools that you must get your hands on are:
1. Building Blocks
Playing with blocks help children develop their vocabularies, improves math skills, and even teaches them about gravity, balance, and geometry.
2. DIY Kits
DIY activity kits help to teach kids new concepts, introduce science, technology, engineering and give a practical example while teaching them theory.
3. 3D Models
Learning with 3D models allows children to observe and understand better. They learn how to describe shapes, sizes and positions as they build various models.
4. Technology
Various educational application for designing and coding can foster an interest in learning in students.
5. Educational Kits
Electronics, robotics, and such other kits aim to stimulate a child's interest in a particular field through activities and competition.
Does Educational Toys Help in Hands On Learning?
Learning through educational toys is another great way to have fun and grab knowledge at the same time. Children not only make movements but also engage various parts of their brain while playing with such toys. Educational toys develop and enhance fine motor skills while instilling the value of good sportsmanship in them.
Eye-hand coordination as well as imagination are also improved when children are encouraged to play with educational toys. Most importantly, such toys teach children to interact socially and communicate better. These toys are one of the best ways to get kids practice and retain their knowledge each time.
Ready to Go Beyond Pencils?
When children learn practically, they get a better sense of knowledge and perform well in academics as well in various phases of life. Hands-on learning should be incorporated into every child's life to teach them about real-world situations through real-life examples. If you want your child to excel in life, it is time to involve in their learning and go beyond the traditional learning methods.
Overwhelmed by the activities and toys you must get? We have your back. Kitspire is your one-stop solution to engage your child in hands on learning through educational toys, kits and online classes. Browse through our extensive range of interesting learning material for your creative bub!